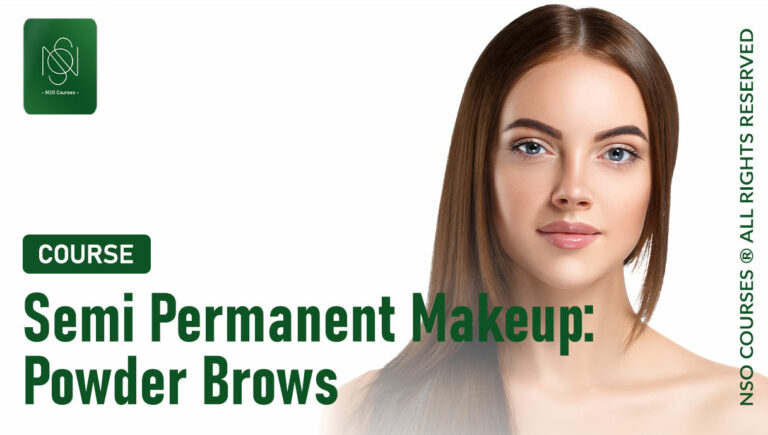 About Course
What is Permanent Make-up?
Permanent make-up is a cosmetic pigmentation of skin, which color pigments are applied into the first skin layers. In contrast to applying make-up with conventional cosmetic products. The technique is similar to tattooing, but is characterized by a lower penetration depth. Since the small color particles are only placed about 0.8 to 1.4 millimeters deep into the skin, the permanent make-up does not last permanently like a tattoo, but must be renewed after one to three years. The pigmentation is carried out with the help of an automatic device which introduces the pigmentation colors into the skin using a fine needle.
How does it work?
Before the procedure, we are mapping the area to find shape of the treatment area with a pen. After that we apply numbing cream. Then insert the pigments millimeter by millimeter into the skin with an extremely thin needle.
Powder Brows are a form of semi permanent makeup, where pigment is applied under the surface of the skin with a special PMU device. This technique is meant to create a soft, powdery makeup effect. The Power Brow method creates a permanent makeup look.
Powder Brow Facts: Soft, powdery or "makeup" look, Great for all skin types, Great for those with hair-loss/no hair, Great for cover up or corrections, Low maintenance, Permanent Non-scarring
This treatment will exceed your expectations. Powder Brows is a lighter powdery subtle technique, for permanent makeup – Ombre Brows are more dense, gradually lighter towards the bulb, both create a nice and natural 3D effect. Good on all skin, Best retention for oily skin. Sometimes 1 session is all that is needed, however, the average person needs 2 sessions, occasionally a third session is needed, there is no way of actually predicting how a person's skin heals or reacts to the procedure.
Show More
Course Content
Copyright
Copyright Infringement Policy
Semi Permanent Makeup: Powder Brows
Certificate, consent form and files