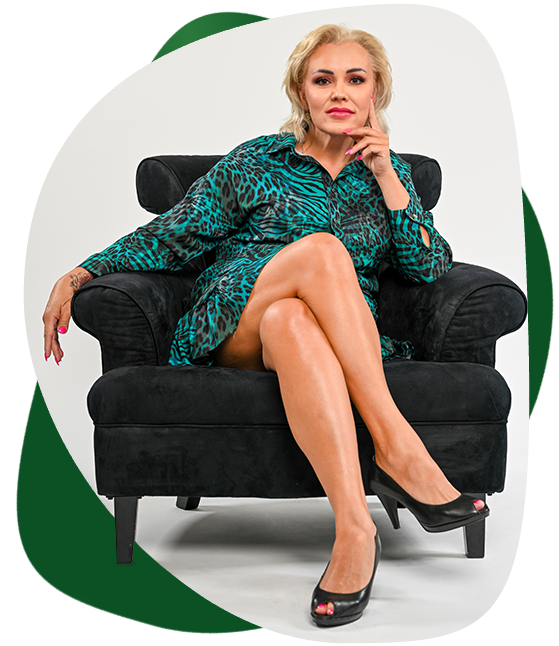 Meet
Izabela
---
Izabela, originally from Poland, Europe, was passionate about the beauty industry since childhood but her mother urged her to pursue a career in accounting. She eventually followed her heart and became a licensed tattoo artist and a cosmetology specialist. After noticing a gap in the US market, Izabela brought her European techniques to the US and created NSO Beauty Academy.
She has since become a leader in the industry, teaching her methods to others and giving lectures at major beauty shows across the US. Her methods not only last longer than microblading but are also safer and don't compromise the integrity of the client's skin.
With over a decade of experience and multiple certifications, Izabela is an expert in permanent makeup, skincare, and beauty treatments. She has trained thousands of students who have gone on to become successful artists themselves. Izabela's mission is to empower individuals with the skills and knowledge to create their own successful careers in the beauty industry.
Today, Izabela continues to run NSO Beauty and NSO Courses, where she provides high-quality beauty courses for clients. Izabela's passion for beauty and her commitment to excellence have earned her a loyal following and a reputation as one of the most respected experts in the industry.
Meet
Julia
---
Julia is a professional makeup artist and beauty influencer with over 5 years of experience in the industry. Her passion for makeup began at a young age, experimenting with her mother's cosmetics and watching YouTube tutorials.
After completing her formal education in cosmetology, Julia began working with several local beauty salons, quickly developing a reputation for her exceptional skill and attention to detail.
In September 2018, Julia competed in The Beauty Factor's International Championship in Lash Extensions in Miami and was awarded 3rd place in mega volume. She had just turned 18 only days before the competition. This was the first competion she ever participated in!
In addition to her work in the salon, Julia has built a significant following on social media, where she shares her latest makeup looks and tips with her followers. Julia is committed to staying up-to-date with the latest trends and techniques in makeup artistry and regularly attends industry conferences and events. She is passionate about sharing her knowledge and helping others develop their skills, and is currently working on developing her knowledge to share it via NSO Courses.