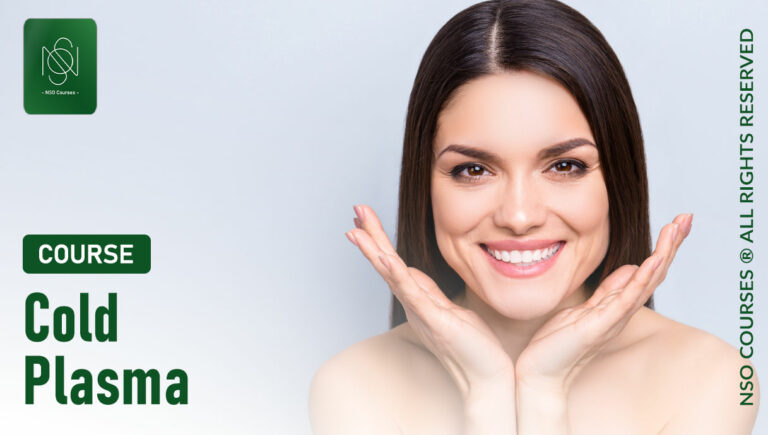 About Course
Cold Plasma – Skin Tightening
Cold Plasma is a special device that allows the removal of any surface irregularities and discoloration, as well as to greatly lift the skin. It is truly a game changing technology. New device that cannot be compared to traditional laser treatments or even to face lifts – as one can achieve both resurfacing and lift with couple of treatments.
Cold plasma uses minimal electricity in conjunction with helium gas flowing over a metal tip to produce a 2 mm plasma beam. You can treat many areas like :
⁃ face lifting (forehead lines, 11's, top eyelid, bottom eyelid, cheeks lift, jaw line)
⁃ Neck lifting
⁃ Chest lifting
⁃ Hands, arms lifting
⁃ Legs lifting
⁃ Dark spots
⁃ Scars, moles
⁃ Deep facial
Cold Plasma is the only cosmetic treatment that uses plasma to reduce the volume of excess skin. Low risk, minimal downtime and more affordable than surgery.
Plasma Treatment is known for it's success with Non Surgical Eye Lifts, Tummy Tightening, Neck Tightening and so much more.
Required are 3-6 treatments with 2-3 weeks apart
Treatment can be done by certified estheticians, cosmetologists, nurses, doctors etc.
During training you will learn how to do face lifting such as eyelid lift, forehead lift, deep facial, discoloration treatment and scar removal.
How does it work ?
Plasma is a relatively new innovation in the beauty industry in America. It has been used for a number of years in Europe. The extremely accurate hand held device works by utilizing the voltage in the air between its tip and the natural gasses emitted from our skin, to form a plasma charge. Asmall electrical are is created and instantly shrinks the targeted skin. The tissues retract and tighten giving you more youthful looking skin.
What does it treat?
Plasma is able to treat a number of imperfections without any actual cutting of the skin. It can be used for:
• Eyelid Tightening, including under eyes and excess upper eyelid skin
• Skin imperfections, including skin tags and sunspots.
• Improvement in the appearance of acne scars
• Tightening loose stomach skin after pregnancy
• Lines and wrinkles around the mouth
• Jowls and Neck Tightening
• Knee Caps and Under Arms
How long does it last?
Cold plasma is very similar to fibroblast treatment. It is more easier tightening treatment (skin volume is actually reduced), the effects should last as long as they would with invasive surgery. Like all surgical and cosmetic procedures, the effects of fibroblast are not entirely permanent as it does not stop any further aging, but the positive results should last years depending on the area treated and numerous of treatments. The positive effects of treatment will be noticeable immediately after the first treatment, but the final results will be seen few treatments and few weeks. Each treatment should be done every 2-3 weeks for maximum results. Additionally, there are lifestyle factors that can prevent the result from lasting as long as they can, such as smoking, alcohol consumption, and prolonged sun exposure.
Show More
Course Content
Copyright
Copyright Infringement Policy
Cold Plasma
Certificate, consent form and files