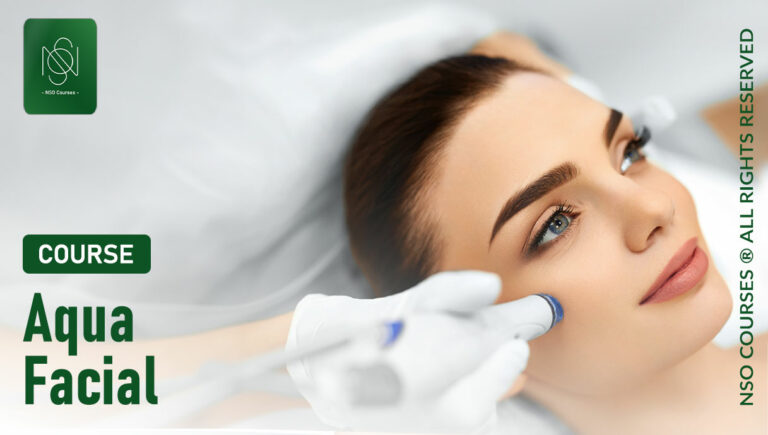 About Course
AquaFacial combines cleaning, extracting, and depositing serums into the skin for an effective exfoliating treatment that also nourishes and hydrates. Sometimes referred to as "hydradermabrasion," this treatment uses a vacuum-like machine to suck up dead skin and extract clogged pores.
HOW DOES THE AquaFacial WORK?
Step 1: Cleaning
The AquaFacial tip is used with a specific deep cleansing solution to CLEANSE the surface of your skin removing the initial layer of oil and dirt.
Step 2: Exfoliation
A light chemical peel (combination of glycolic and salicylic acid) is applied to EXFOLIATE debris (dead skin). The chemical peel lowers the pH of the skin breaking the bonds that hold the upper dead layers of skin together to allow for the gentle removal of dead skin without irritation.
Step 3: Extraction
Painless suction easily dislodges blackheads, whiteheads and sebum to further EXTRACT these impurities from deep within the pores.
Step 4: Infusion
Antioxidants and hyaluronic acid are infused into the now clean and fresh skin to HYDRATE, nourish and protect the skin.

WHO IS SUITABLE FOR AquaFacial?
AquaFacial treatment is designed for everyone, even the most sensitive skin types. The treatment is ideal for people who want to get rid of wrinkles, discoloration, or have problems with excessive dryness of the skin, hypoxia or their skin seems to have lost the brilliance.
INDICATIONS FOR AquaFacial THERAPY:
– Fine lines and wrinkles
– Deep wrinkles
– Loss of elasticity
– Oily Skin
– Acne
– Pores
– Skin with uneven skin tone
– Discoloration
– Aging skin, lacking vitality Loss of firmness
Who should not have a AquaFacial?
AquaFacialis not recommended if you are pregnant or breast feeding, if you have had a recent light or laser treatment, chemical peel, facial waxing, recent facial steroid infusion, recent microdermabrasion, recent surgical procedure or skin infection, recent sun burn or recent changes in moles or growths in the treatment area.
If you have an active or unstable medical condition such as epilepsy, cancer, autoimmune disease or diabetes then treatment should be deferred. If you have a history of cold sores, an anti-viral medication may be prescribed by the physician at your consult. You may notice increased bruising if you are on aspirin or other blood thinners. Recent Retin-A or retinoid use may make your skin more sensitive and red.
Show More
Course Content
Copyright
Copyright Infringement Policy
Aquafacial
Certificate, consent form and files